I had some leftover dulce de leche from my alfajores recipe so I decided to make some brownies with them. I used my easy go-to brownie recipe for this called Best Basic Brownie from Tasty Kitchen with some modifications and then added in spoonfuls of dulce de leche in the brownie batter. It turned out great and it's super tasty!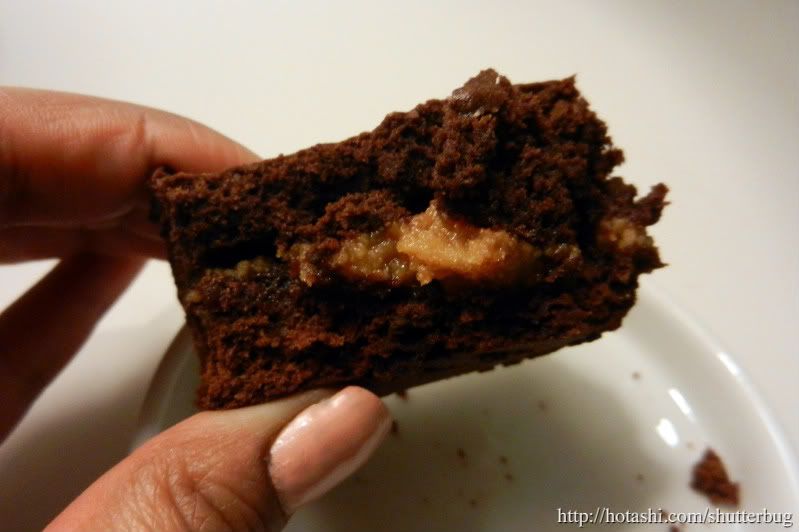 Click here for Dulce De Leche recipe.
Brownie Mix Ingredients
- 1 cup butter
- 2 cups white sugar
- 4 eggs
- 2 tsp vanilla extract
- 1 1/2 cups cocoa powder
- 1 cup flour
- 1/2 tsp salt
- 1/2 tsp baking powder
Brownie Mix Instructions
1. Preheat oven to 350 degrees
2. Melt butter in the microwave
3. Mix melted butter with sugar using an electric mixer
4. Add two eggs at a time and mix into mixture
5. Sift in 1/2 cup of cocoa at a time and mix thoroughly
6. Sift in flour, salt and baking powder, 1/2 cup at a time
7. Grease brownie pan with butter
8. Pour half of the brownie batter into the pan
9. Drop spoonfuls of the dulce de leche over the batter
10. Cover the mixture with the rest of the brownie batter
11. Lift the pan 1″ off the counter and drop to get the bubbles out
12. Bake for 30 minutes or until centre is fully cooked
13. Cool for 20 minutes before cutting.